Combining Beauty and Innovation
Our luxurious equestrian luggage range seamlessly combines innovative and highly functional designs with an esteemed quality of craft.
The Finer Equine equestrian luggage range showcases brand new ideas and designs such as our innovative new Stirrup Covers, never before seen in the equestrian market.
Quality Refined
We passionately believe in protecting your equestrian investments and our products are designed to do just that.
We only use the highest quality materials to ensure lasting performance and a beautiful finish, such as vegan leather on our Saddle Covers and Bridle Bags.
Performance and beauty lie in the Finer detail.
Handcrafted by industry experts
We work with the finest designers and craftsmen in the world to ensure each item meets our high standards before leaving the workshop.
Our premium products are designed to reflect the superior quality of exceptional British design and to stand the tests of time.
Testimonials
Great quality, Saddle Cover fits perfectly, whats not to love!

Sandra Cartledge
Have purchased the stirrup covers . Really love them they are a great idea and protect my saddle and leathers from my stirrups. Love the cover, used it for the first time last night and was so pleased. I didn't think it would fit as my saddle is a massive 18" dressage saddle!

Georgie Lofthouse
Fantastic quality. Will be completing the set!

Fiona Cumming
Finer Equine product designs are protected by the Intellectual Property Office.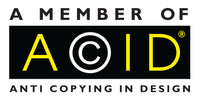 Finer Equine is a member of ACID - Anti Copying In Design.